Posted by : Dewey Riou III
Tuesday, February 16, 2016
2/16/16 11:30AM |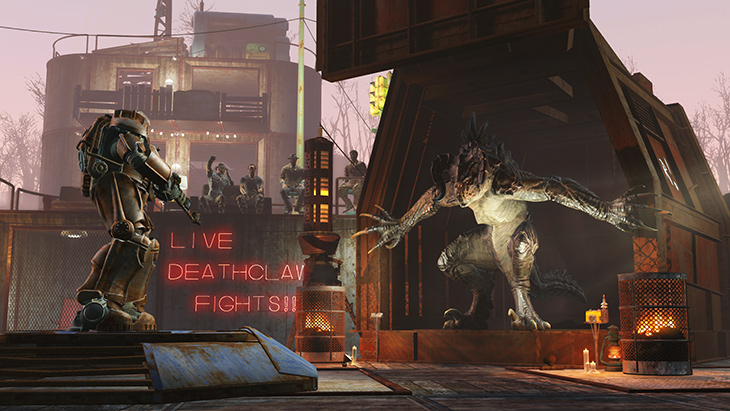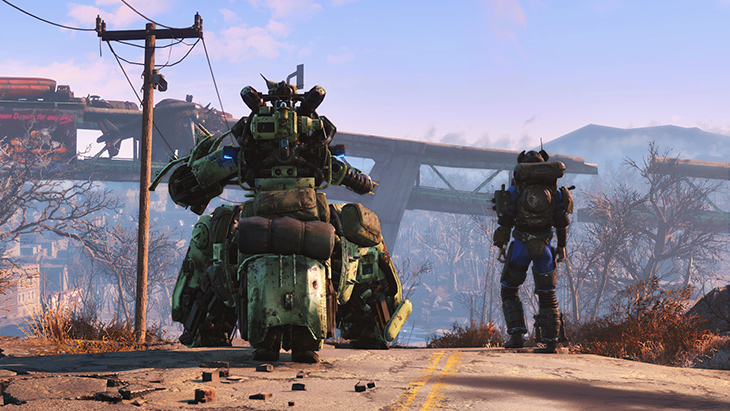 Fallout 4 was released three months ago, and we've all been enjoying the game while awaiting the details of Bethesda's DLC plans. The wait for news is over as Bethesda has announced their plans for new content, which will kick off next month!
Three priced releases were announced today: Automatron, a $9.99 piece of content arriving first in March. This content will feature new robotic enemies, as well as the ability to create your own robotic companion with a multitude of available components, including their voice.

Wasteland Workshop for $4.99 arrives in April and will offer players the chance to create their own arenas and pit enemies of all types against one another.

Lastly is Far Harbor for $24.99 coming in May. Bethesda states it will be their biggest piece of content created for their games thus far, and takes place in Maine as you take on a case to locate a missing girl while impacting the conflict there between the Children of Atom, synths, and the settlers.
Another great element about this announcement is the ability to sign-up for DLC betas. Users on both console and PC can sign-up to check out the content as Bethesda prepares for their official releases. The link to sign-up is right here!
The combined price of these three pieces of content are $39.97 at the moment, making the $29.99 price point of the Season Pass very tempting. Bethesda has also announced that more content will be released and this will result in an a price increase of the pass to $49.99, effective March 1st, 2016.

With only a couple of weeks left to grab the pass at its original price point, I think I'll jump in and pick it up in order to get the future content!
[Source: Bethesda.net ]

comments powered by

Disqus
Related Posts :
Downloadable Content, Fallout 4
Fallout 4 DLC detailed, first new content to appear next month!
Welcome to The Button Presser