Posted by : Dewey Riou III
Monday, September 7, 2015
| 9/7/15 1:00PM |
-Review Disclaimer-
A copy of the game was provided for reviewing purposes.
Water World
Submerged breaks the standards established by most post-apocalyptic titles. You're not playing to hack-n-slash, or shoot your way around a desolate world full of harrowing enemies – instead you'll be exploring beautiful environments as the protagonist Miku as you search for supplies to save the other living person around: your brother Taku.
Gameplay in Submerged consists of traversing the areas by using Miku's boat with the goal of locating supplies across the map. Aside from your boat and map, you'll have access to a telescope to mark and locate new areas to explore during the two-four hour game time. There are secrets to find and upgrades to add which can boost your boat's speed, but after the story is concluded, there's a good chance you'll have seen all what is to be offered by Submerged.
This is a game more defined by its experience rather than gameplay value, so the $19.99 asking price may not be enough for those expecting more. What is there is great however, which is a calming gaming experience to enjoy while it lasts.
The heart of the game in my opinion is its story, music, and visuals, which come together to make a fairly peaceful gaming experience. Everything is fairly straight-forward in the game, and most players will be able to complete it in one sitting. After the game's conclusion, you'll be able to freely explore Submerged, so trophy hunters can work towards unlocking any remaining trophies after the credits have rolled.
Recent Reviews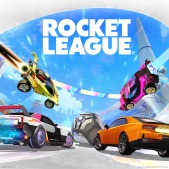 This fall season of titles will be full intense actions and explosions, which is fine, but sometimes it's nice to have a game to play where you can easily unwind by exploring what the group of artists and programmers have made without having the main purpose be to destroy it. In Submerged, the end has already happened, and it's up to you to save your brother and keep going for as long as you can.
+ Beautiful environments and calming gameplay
+ Story presentation and soundtrack
Written and video reviews on the thebuttonpresser.com are based out of a '1-5 controller' Scoring system. Review copies are always known to the reader via a review disclaimer.
Developer
- Uppercut Games
Publishers
- Uppercut Games
Release Date
- August 4th, 2015
Price
- $19.99 MSRP
Review Platform
- PlayStation 4
comments powered by

Disqus
Related Posts :
Game Review, Submerged