Posted by : Unknown
Thursday, April 9, 2015
4/9/15 10:00AM |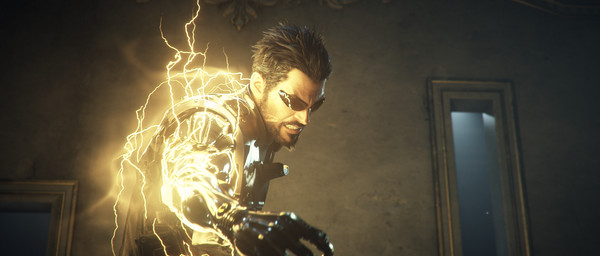 Developed by Eidos Montreal and published by Square Enix once again, Deus Ex: Mankind Divided is the follow-up to 2011's Human Revolution. The game will be released for Xbox One, PlayStation 4, and PC when it does launch at a date to be determined.

Players will once again take the role of Adam Jensen who will take on various dangerous tasks as he battles new enemies and defends the world, which according to the current description, has segregated augmented individuals due to the events near the end of Human Revolution.

Mankind Divided will take place two years after Human Revolution, and looks to once again feature multiple ways, lethal and nonlethal, to complete objectives in the game.

I really enjoyed Human Revolution when it was released, and can't wait for Mankind Divided's eventual release. Let's hope more details will be shared at E3 this year, and be sure to check out the announcement trailer below!



"The year is 2029, and mechanically augmented humans have now been deemed outcasts, living a life of complete and total segregation from the rest of society. Now an experienced covert operative, Adam Jensen is forced to operate in a world that has grown to despise his kind."







comments powered by

Disqus
Related Posts :
Deus Ex: Mankind Divided, Eidos, Game Announcement, PC Gaming, PlayStation 4, Square-Enix, Xbox One