Posted by : Dewey Riou III
Wednesday, January 14, 2015
1/14/15 5:00PM |


F
or the Sixth Annual Button Presser Awards, I wanted to do things a bit differently.
As a small site, I really don't have the team (yet!) to put together big categories of titles and awards, especially when I'm unable to play everything that comes out throughout the year across the various platforms, but I also wanted to at least discuss the games that I did play in 2014.
Below you'll find my top games of 2014 that I was able to get my hands on, so read and enjoy!
Barring any delays, 2015 has a great line-up of titles to get excited for. There's Star Wars: Battlefront, the new Mirror's Edge title, The Witcher 3, Final Fantasy XV, and many, many more!
With PS4 and Xbox One beginning to contain a great library of titles to get into, 2015 is sure to be a great time to jump into the New Generation!
Bioware wrapped up 2014 in a big way with the release of their latest RPG title. Taking the criticism from the second game to heart, Inquisition hearkens back to Dragon Age: Origins in terms of implementing a great combat system, providing an interesting cast of party members to converse with, and most importantly, creating a vast world to explore that eliminates confined feel that Dragon Age II had with its environments.
I love these games because they allow you to create a character that feels important to the core story, which in turn deepens the Role-playing aspect of the game.
Rockstar Games has remastered GTA 5, and the results are truly astonishing. More of the city can be viewed than ever before, the massive soundtrack received over 100 new tunes across the stations, and the all-new First Person mode makes the game feel fresh to returning players.
With 30 players supported for GTA Online on new consoles, the online aspect got even crazier, and hopefully the heists will live up to the wait when they are finally released this year.

These two Metro titles are some of my favorite gaming experiences of the past few years, and they've gotten even better with this new version. Metro: Last Light was a very impressive title on the Xbox 360 for me, and with 1080p visuals running at a smooth 60 FPS and updated visuals for both Last Light and Metro 2033, these games feel like they were made for the next generation consoles.
If you're going to re-release your game again to a new audience, take note of how it was done with Metro Redux!
Speaking of great remasters, The Last of Us: Remastered fits nicely alongside Metro Redux and GTA 5. Naughty Dog has rebuilt their PS3 swan song for PS4 with amazing results. I remember reading an article about development on the title which revealed that Naughty Dog essentially had to rebuild the entire game for PS4 due to the difference of the components that the PS3 contains.
Containing all of the previously released content for PS3 including the Left Behind DLC, Last of Us: Remastered is a must play for PS4 owners, especially those who have yet to experience this amazing title.
Bungie's new FPS arrived with substantial hype along with a $500 million budget and is set to be a decade long franchise with Activision, so its first title had to deliver. With frequent improvements and content set to arrive in the coming months at a nice pace, Destiny is a game that gets better over time.
There is much criticism about the game's repetitive aspects, but if you're into the game, you can't get enough, which is how I feel when I play!
Be sure to check out the demo which is available on past and new gen consoles, as it contains hours of content that gives you a great feel of how the game flows together before asking for any of your money.


Xbox 360
Building upon the success of FC3, Far Cry 4 puts you into the shoes of Ajay Ghale as he returns to his homeland and is quickly thrust into a fight to overthrow the maniacal Pagan Min, voiced expertly by Troy Baker. The game has plenty of content to dig into, and an interesting campaign that gives you the choice to choose sides between your allies as you aid the Golden Path cause.
What's great too is that you can play with a friend, so be sure to check that awesome feature out!
The wait was well worth it when the second DLC content for Burial at Sea was released. Featuring new stealth gameplay mechanics and the ability to play as Elizabeth, Part 2 of this content truly delivered on the expectation.
No spoilers here, but be sure to pay close attention to the ending sequence of the content!
Telltale games has been on fire lately, delivering great adventure based content at a steady pace and small asking price, and the Walking Dead game has been at the front of their recent success.
With the second season now wrapped up and the release of Game of Thrones and Tales from the Borderlands underway, The Walking Dead episodes are done for now, but when they return I'll be right there to give them a download.
The Wolf Among Us was great for me to experience because I went into it not knowing about the comic series it's based off of and only knew that it was set to be Telltale's next title after the Walking Dead Season 2.
Playing as Bigby Wolf in a dark fairy drama was a great experience and I hope that we'll be unleashing our inner beast in the future.
While initially very brief, Ground Zeroes offers players the chance to experience the new game engine and gameplay that Metal Gear Solid V will bring when it arrives later this year.
I've gotten about 10 hours out of the content here, and just really enjoy sneaking around the compound and taking out unsuspecting guards.
PC | Mobile | Handheld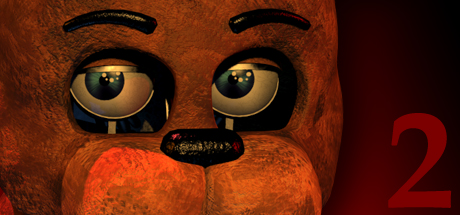 I came to the FNAF party a bit later than everyone else, but really enjoy this game for some reason. Playing it makes wonder why there wasn't anything like this before as animatrioncs are pretty creepy in their own right, and Scott Cawthon has proven that they can be turned into a scary game as well.
Five Nights at Freddy's 1 & 2 are easy to play and hard to master, as you need quick reflexes in the later nights and have to remember which animatronic comes where and when in order to make it to 6 am. The third game is already in development, so the jump scares will continue later this year.
I love the Hitman series of games, and Hitman GO takes their core experience and puts them into an addictive puzzle game that expands as you progress in terms of the gameplay and level structure.
The board game look of the title and its simple and effective soundtrack of the game is very interesting and I hope that we see another version of this title in the future.
It was pretty crazy for me to play this game on my Vita considering the many hours I had put it into as a teenager when I had it on PS2 years back. The same game that I know and loved was now available for me to play anywhere I wanted, and it looked amazing on the Vita's OLED screen.
With the news that it's coming later this year to PS4, I may pick it up again, but the handheld version really made me fall in love with the title again and took me back to the PS2 golden years of gaming.

Three's is a simple mathematical puzzle game that could steal hours away from your day if you're not careful. It's in the same vein as 2048, but the matches end a bit quicker, so you have to be a bit more careful about your moves as you try to increase the board by matching numbers.
It's fun, cheap, and easy to play: The formula for a great mobile game.
I hope everyone enjoyed 2014 both in terms of gaming and overall life enjoyment. It's pretty crazy how far games have come in such a small amount of time, and there definitely so sign of any slowdown. Nothing stops the gaming train!
comments powered by

Disqus
Related Posts :
2014 Button Presser Awards, 2014 Gaming, Game of The Year, Happy Holidays, Happy New Year
It's The 2014 Button Presser Awards!!