Posted by : Unknown
Friday, September 5, 2014
Life among the Dead
A
fter escaping Carver's settlement, Clementine and the remaining few from the group head out towards an abandoned museum in order to plan their next move. The majority of this episode focuses on the aftermath of episode three, and dealing with the impending birth of Rebecca's child. It's full of intense conversational moments, and features some tough choices to make as you're guided towards the season finale.
Amid the Ruins makes for a great penultimate episode of the Walking Dead that focuses on the topic of characters beginning to lose hope.
With Kenny losing another loved one to the harsh world full of the undead, the rest of the group must act quickly to prepare for Rebecca's baby. Kenny's past experience of being a father is something that they know can help them out, but they fear that he isn't in any condition to be an effective, which based on what you choose to say will either support or challenge this suggestion.
The pacing of this episode is something that I was really impressed with. It constantly shifts between calm and frantic at a moment's notice, and as with most of Telltale's work it keeps you engaged until the end.
Most of Amid the Ruins takes place around the museum, but there are a few other locations that you'll get to check out throughout the episode. There's the trailer park where you'll get some tips on taking down walkers by Jane and the top of a museum platform that the group decides to use for shelter and a place where Rebecca could have her baby.
No matter the location, everything looks nice and detailed as the surrounding area becomes colder as winter approaches the survivors.
Even as this second season of the Walking Dead game is preparing to wrap up, there are a few new characters that appear to interact with. Among the new ones is a young man named Arvo, whose initial interaction will shape how things may play out in the beginning of the season finale.
As with most of the situations in the Walking Dead game, new people present a choice for the player: approach with caution or with deadly force, with Arvo, the decision may not be so easy.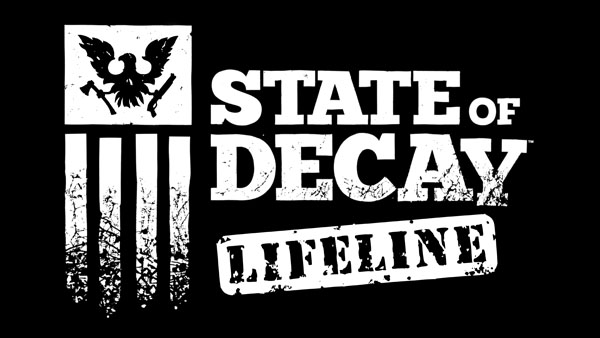 Overall, Amid the Ruins contains tough situations for the player to deal with as they climb toward the finale of the second season. Clementine's struggles are far from over, and the decisions you make as her will impact for than just her life.
+ Great pacing and intense character choices to make
+ Celebrating life among the dead with Rebecca's child
Reviews on the thebuttonpresser.com are based out of a '1-5 controller' Scoring system. Purchased games by the reviewer contain no annotation, but review copies are always known to the reader via a review disclaimer.
Developer
- Telltale Games
Publishers
- Telltale Games
Release Date
- July 23rd, 2014
Price
- $4.99 MSRP
Review Platform
- Xbox Live Arcade
comments powered by

Disqus
Related Posts :
Episode 4, Game Review, TellTale games, The Walking Dead game Season 2
Review: The Walking Dead: Season Two - Episode 4