Posted by : Unknown
Thursday, May 23, 2013

Rockstar Games has announced a special edition and collector's edition for the September release of Grand Theft Auto V. Anyone who preorders the game receives a bonus item in the form of the Atomic Blimp, which is pictured below.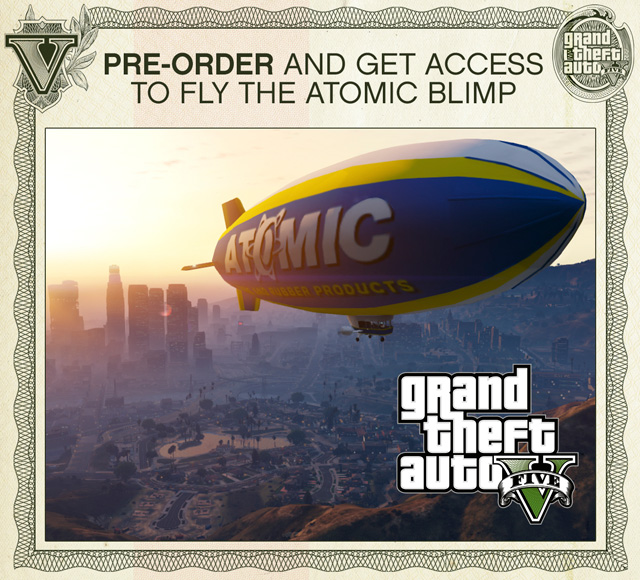 "High above the streets of Los Santos floats the Atomic Blimp, hawking Los Santos' finest tire company (whose products are available in any LS Customs garage). Pre-order now to gain the ability to pilot the most iconic and leisurely aircraft in the Los Santos skies (please note that all pre-orders made before today will also get access to the blimp)."

The $79.99 Special Edition of the game comes with both physical goodies and in-game products, including the game inside a steel case, a boost to each character's unique abilities, additional weapons available in Ammunation, extra tattoos and outfits, stunt plane trial courses, and a blueprint map of Los Santos.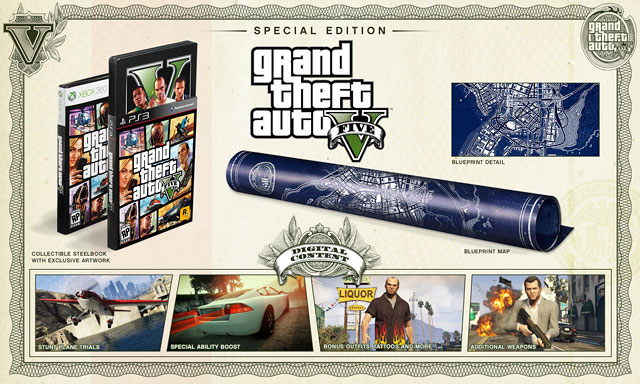 For $149.99, the Collector's Edition of the game gets you everything from the Special Edition and more including a Security Deposit Bag, Los Santos hat, new vehicles to drive around in, and classic GTA skins to use in multiplayer including GTA IV's Niko Bellic.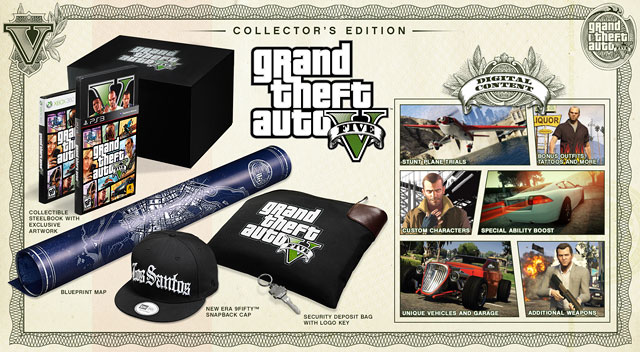 Both of these editions seem pretty sweet. I think I'm gonna try for the Special Edition if I can.

All of these editions will be available on September 17th for Xbox 360 and PlayStation 3.

[Source:Rockstar Games Newswire]

comments powered by

Disqus
Related Posts :
Grand Theft Auto V, RockStar Games, Special Editions
Rockstar announces two new editions of GTA V, comes with digital and physical goodies