Posted by : Unknown
Tuesday, June 22, 2010











Outlaws to the end is here! The Free pack is a small download too, so you'll be working with your friends on the six new missions in no time. Check out more details below: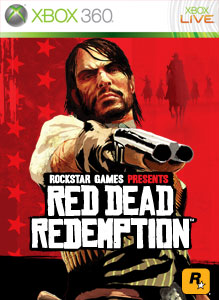 "The Outlaws To The End Co-Op Mission Pack lets up to four players join forces and take on the Dying West together. Missions include raiding gold mines, clearing the outlaw-infested town of Tumbleweed with cannons and Gatling guns, battling rebel insurgents across the river banks, and more in 6 new co-op missions. With new achievements and Challenges, this extensive co-op pack brings hours of gunslinging action to your Red Dead Redemption experience."

Link To Content- Outlaws To the End Co-Op Mission Pack (12 MB)
Related Posts :
Downloadable Content, Red Dead Redemption
Red Dead Redemption Free Pack is Here!