Posted by : Unknown
Monday, June 21, 2010











It's almost time once again to fight for the agencey, and while we wait, we a have a demo of Crackdown 2 play. The Demo is a lot of fun, with co-op and demo achievments to unlock that will be rewarded in the full game. Check it out: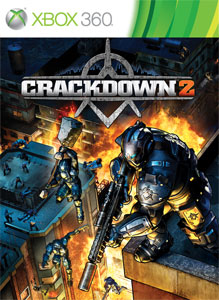 "Pacific City is no stranger to chaos. But this is total anarchy. As part of a new breed of Agents armed with a more powerful arsenal, you must bring back peace and order to the city. Are you up for the task? This demo features accelerated Agent leveling, four player co-op, and the ability to earn Achievements to be awarded once you play the full version of Crackdown 2."

Link To Demo- Crackdown 2 (1 GB)
Related Posts :
Crackdown 2, Xbox Live Demo
Check out the Crackdown 2 Demo!