Posted by : Unknown
Wednesday, May 5, 2010











Zeno Clash UE is finally here alongside Raystorm HD for Xbox LIVE Arcade. Both will cost 1200 MSP this week and both look pretty interesting. Check them out: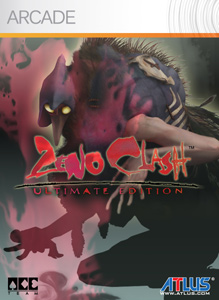 "In the land of Zenozoik, the city of Halstedom is ruled by a powerful clan, one which Ghat has betrayed by killing Father-Mother, the clan's leader. As Ghat, you'll have to face your brothers and sisters, insane anarchists and other enemies, in order to escape in this unique first-person puncher. The bare-knuckled brawl to reach the truth has just begun."

Link To Trial- Zeno Clash Trial (2 GB)

Link To Full Game- Zeno Clash (2 GB/ 1200 MSP)













"The classic shooting game returns with the original gameplay and newly updated graphics in RAYSTORM HD. You control the R-GRAY, a fighter plane equipped with a lock-on laser system, and battle your way through eight stages. A variety of game modes includes Arcade Mode and Extra Mode, with four selectable planes including the untested new R-GEAR. Rankings can be registered, and replay data can be uploaded and downloaded online."



Link To Trial- Raystorm HD Trial (408 MB)

Link To Full Game- Raystorm HD (408 MB/ 1200 MSP)
Related Posts :
Raystorm HD, Xbox Live Arcade Wednesday, Zeno Clash
Prepare to fight with these XBLA Releases!