Posted by : Unknown
Monday, April 26, 2010










The Racing game that has received lots of buzz ever since E3 of Last year, now has a public demo on Xbox LIVE to check out. The Game is a fast-paced racing game, with plenty of explosions that factor in just as much as the racing does. Go and check it out: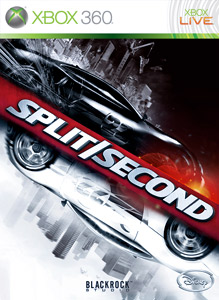 "Split/Second is an intense arcade racing game set within the universe of a mega-budget, prime-time reality TV show. Contestants race to be the 1st across the finish line in a made-for-TV city built for destruction, with the ultimate goal of becoming the season champion. The city is rigged to blow and you're in control of the action – bridges will fall, buildings will be reduced to clouds of dust and cars blown to pieces - devastating explosions will decimate your rivals and rip apart the track, creating new routes and challenging obstacles. Explosive stunts, demolition and balls-out racing thrills combine to create the ultimate high-octane racing experience! Buckle up...it's about to get explosive out there!"

Link To Demo- Split/Second Demo (808 MB)
Related Posts :
Split/Second, Xbox Live Demo
The Split/Second Demo is Here!