Posted by : Unknown
Tuesday, March 2, 2010










War Never Changes, but the way you can Fallout 3 has. The Great Post-Nuclear RPG is now a game on Demand weighing in at 5 GB and for $29.99, which is 2400 points I believe. It doesn't come with the 5 add-ons, but it's core game will last you a good 40+ hours. Even without downloads, my play time was about 69.75 hours of exploring the Capital Wasteland. This is an awesome game, and now you can conviently download it from home: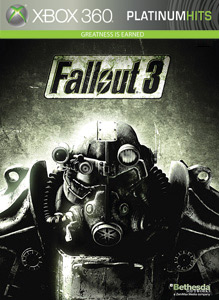 "Vault-Tec engineers have worked around the clock on an interactive reproduction of Wasteland life for you to enjoy from the comfort of your own vault. Fallout 3 includes an expansive world, unique combat, shockingly realistic visuals, tons of player choice, and an incredible cast of dynamic characters. Every minute is a fight for survival against the terrors of the outside world – radiation, Super Mutants, and hostile mutated creatures. From Vault-Tec®, America's First Choice in Post-Nuclear Simulation™."

Link To Game On Demand- Fallout 3 ($29.99/5 GB)
Related Posts :
Fallout 3, Games on Demand
The Wasteland is now On Demand!