Posted by : Unknown
Thursday, March 18, 2010










Well it's Thursday and the promised Splinter Cell Conviction Demo is here. Check it out: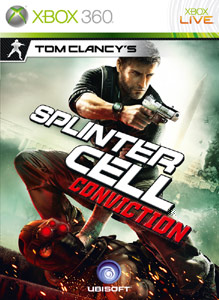 "Coming exclusively to Xbox 360, Tom Clancy's Splinter Cell Conviction is the highly anticipated sequel in the multimillion-selling Splinter Cell series and one of the most critically acclaimed Xbox franchises of all time.An investigation into his daughter's death leads former agent Sam Fisher to discover he's been betrayed by his former agency, the Third Echelon. Now a renegade, Fisher finds himself in a race against time to prevent a deadly terrorist plot that threatens millions."

Link To Demo- Splinter Cell: Conviction Demo (1 GB)
Related Posts :
Splinter Cell Conviction, Xbox Live Demo
Check out the Splinter Cell Demo!