Posted by : Unknown
Monday, February 15, 2010











Battlefield 1943 is this week's deal for Xbox Live. Normally 1200 Points, you can pick up this great online shooter for 800 points. For Arcade Releases this week, The Misadventures of P. B. Winterbottom finally makes it's way for 800 points. So overall, this will be a great week for Xbox Live users looking for more content to check out!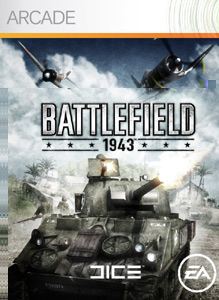 "Battlefield 1943 is a multiplayer-only game that lets you enjoy the thrills of Pacific WW2 battles! Pick your path - be it as a rifleman, a steel fisted tank commander, or ace fighter pilot dog fighting to protect the skies. Play as a lone wolf or with your friends, coordinating to turn the tide of battle. This game requires the Xbox 360 hard drive for storage. There are no refunds for this item. Multiplayer only."

Link To Deal- Battlefield 1943 (559 MB)










"Create your own paradox … for the love of pie. Enter a macabre and comical silent world filled with mischief, time travel and delicious pie in The Misadventures of P. B. Winterbottom. Record yourself and harness your time-bending abilities to cooperate, compete against, and disrupt your past, present, and future selves. Winterbottom's debut misadventures present a whimsical spin on the notions of time, space, and play. Join Winterbottom as he travels through over 75 "movie" levels, causing mischief and mayhem in pursuit of the mysterious and elusive Chronoberry Pie on his spectacular journey through space-time."
Related Posts :
Deal of The Week, Xbox Live Arcade
Deal of the Week and New XBLA Releases