Posted by : Unknown
Tuesday, November 17, 2009











Today marks the release of two exciting games as Assassin's Creed II and Left 4 Dead 2: Two sequels that hope to improve on what was established in their first iterations. How will do post Modern Warfare 2? I think they'll do fine either initially or increase sales during the Holiday.

I remember when Prince of Persia came out about a year ago during the holiday, and had a nice price drop. Maybe AC II will do the same so I can continue the story since I was a big fan of the first game. Anyway we get two great games to check out his week, so Have fun if you pick one or both of these up!




"Betrayed by the ruling families of Italy, a young man embarks upon an epic quest for vengeance. To eradicate corruption and restore his family's honor, he will study the secrets of an ancient Codex, written by Altaïr. To his allies, he will become a force for change - fighting for freedom and justice. To his enemies, he will become a dark knight - dedicated to the destruction of the tyrants abusing the people of Italy. His name is Ezio Auditore da Firenze. He is an Assassin."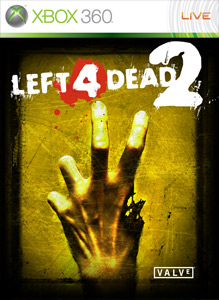 "New from Valve® — creators of Counter-Strike®, Half-Life®, Portal™ and Team Fortress® — Left 4 Dead™ 2 is a new game that casts up to four "Survivors" in an epic struggle against hordes of swarming zombies and terrifying "Boss Infected" mutants. Are you ready for the Zombie Apocalypse?"
Related Posts :
Assassin's Creed 2, Left 4 Dead 2, New Releases
Become an Assassin Today!