Posted by : Unknown
Tuesday, September 8, 2009
LIVE Activity for week of Aug. 31st


Xbox 360 Top LIVE Titles (based on UU's)

1 Call of Duty: WaW
2 Halo 3
3 Call of Duty 4
4 Gears of War 2
5 Madden NFL 10
6 GTA IV
7 Batman: Arkham Asylum
8 FIFA 09
9 Left 4 Dead
10 Trials HD

Call of Duty World at War keeps it's lead once again and Batman moves up on the list. Left 4 Dead makes a return and Trials HD is now the only arcade title on the most played list, as well as being the most purchased Xbox Live Arcade game. How will the list change next week? Comeback and find out!




























Top Arcade Titles

1 Trials HD
2 Shadow Complex
3 Defense Grid: The Awakening
4 Battlefield 1943
5 NBA 2K10 Draft Combine
6 Castle Crashers
7 Marvel vs. Capcom 2
8 Turtles in Time Re-Shelled
9 Splosion Man
10 Hasbro Family Game Night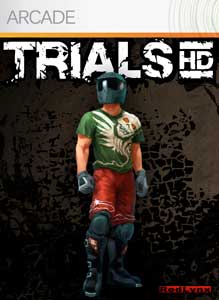 Source Major Nelson
Related Posts :
Call of Duty: World At War, Trials HD, Xbox Live Top 10
Xbox Live Top 10 (Week of August 31st)