Posted by : Unknown
Tuesday, September 22, 2009










To celebrate today's release of Halo 3: ODST, Microsoft has released a free premium theme for gold members. It's apparently a limited time offer, so go ahead and queue it up!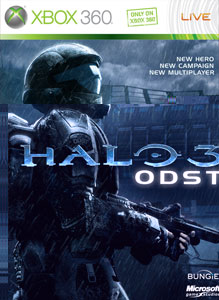 "ODSTs aren't the only ones getting their hands on upgraded gear to prepare for the upcoming Firefight. Available only for a limited time and free of charge for Xbox LIVE Gold Subscribers, this expertly crafted Halo 3: ODST Premium Theme will get your Xbox 360 ready for a combat drop into the city of New Mombasa."

Link To Content-Prepare to Drop Premium Theme
Related Posts :
Downloadable Content, Halo 3 ODST
Prepare to Drop with a Free Premium ODST Theme!