Posted by : Unknown
Monday, September 14, 2009
The Deal of the Week starting today is Loderunner. Originally priced at 1200 Points, you can now pick up this rebirth of a classic for 800 Points.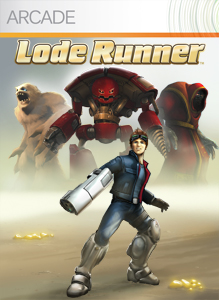 Link To Trial-Loderunner Trial
Link To Deal- Sign in as Gold Member





Two new games will arrive Wednesday on Xbox Live: Bubble Bobble and Command & Conquer Red Alert 3 Commander's Challenge.
















"Fight for world domination in the all-new Command & Conquer™ Red Alert™ 3 Commander's Challenge! Do you have what it takes to withstand the brutal onslaught and relentless taunting of the world's toughest commanders, including Ric Flair as Commander Hill? Find out as you attempt to conquer the world in 50 challenges featuring explosive new units such as the Giga Fortress, Desolator, and Cryo Legionnaire."






















"The action game classic Bubble Bobble returns as an Xbox LIVE Arcade game in BUBBLE BOBBLE™ Neo! Encase your enemies in bubbles with the bubble-spitting dragon Bub! Learn the various techniques of the game and clear all the rounds in multiple game modes, including offline co-op play."
Related Posts :
Deal of The Week, Xbox Live Arcade
Deal of The Week and New Xbox Live Arcade Releases