Tuesday, February 16, 2016
Posted by Unknown
2/16/16 11:30AM |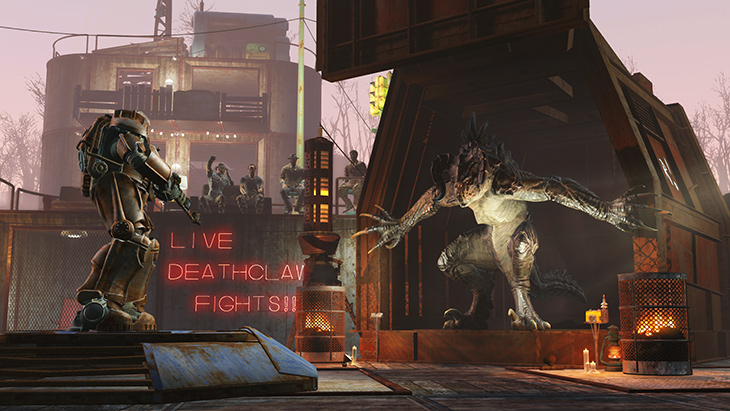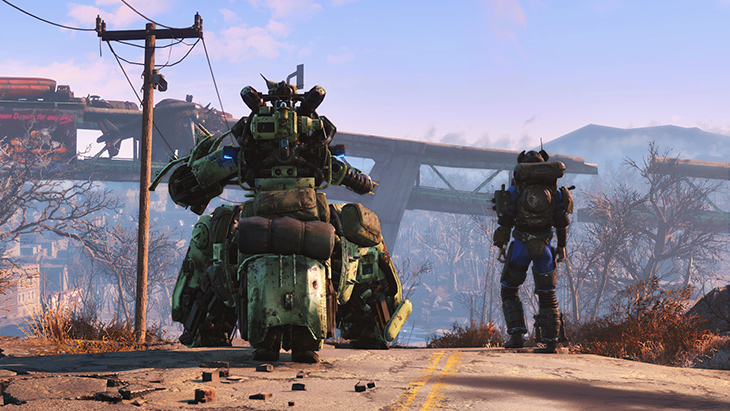 Fallout 4 was released three months ago, and we've all been enjoying the game while awaiting the details of Bethesda's DLC plans. The wait for news is over as Bethesda has announced their plans for new content, which will kick off next month!
Three priced releases were announced today: Automatron, a $9.99 piece of content arriving first in March. This content will feature new robotic enemies, as well as the ability to create your own robotic companion with a multitude of available components, including their voice.

Wasteland Workshop for $4.99 arrives in April and will offer players the chance to create their own arenas and pit enemies of all types against one another.

Lastly is Far Harbor for $24.99 coming in May. Bethesda states it will be their biggest piece of content created for their games thus far, and takes place in Maine as you take on a case to locate a missing girl while impacting the conflict there between the Children of Atom, synths, and the settlers.
Another great element about this announcement is the ability to sign-up for DLC betas. Users on both console and PC can sign-up to check out the content as Bethesda prepares for their official releases. The link to sign-up is right here!
The combined price of these three pieces of content are $39.97 at the moment, making the $29.99 price point of the Season Pass very tempting. Bethesda has also announced that more content will be released and this will result in an a price increase of the pass to $49.99, effective March 1st, 2016.

With only a couple of weeks left to grab the pass at its original price point, I think I'll jump in and pick it up in order to get the future content!
[Source: Bethesda.net ]

comments powered by

Disqus
Thursday, November 5, 2015
Posted by Unknown
11/5/15 10:00AM |
The long wait for Fallout 4 is almost over. Next week, we'll be able to once again emerge from the Vault and journey among a wasteland full of surprises. Bethesda has just released the launch trailer for Fallout 4, which you can view below.
I'll be heading into the wastes next week, so look out for my review in the future!
"
Watch the official gameplay launch trailer for Fallout 4, available worldwide on Tuesday, November 10th. Welcome Home.

To learn more about Fallout 4, visit Bethesda.net

"
comments powered by

Disqus
Wednesday, October 21, 2015
Posted by Unknown
10/21/15 10:00AM |
In the lead-up to the release of Fallout 4 this November, Bethesda will be releasing seven videos detailing how you'll survive in the harsh Boston wasteland with their patented S.P.E.C.I.A.L. system in the form of some entertaining vault boy videos.
Be sure to check it out the videos below and come back, as this post will be updated weekly! (With the addition of Luck, this series is now complete!)
comments powered by

Disqus
Monday, September 7, 2015
Posted by Unknown
| 9/7/15 1:00PM |
-Review Disclaimer-
A copy of the game was provided for reviewing purposes.
Water World
Submerged breaks the standards established by most post-apocalyptic titles. You're not playing to hack-n-slash, or shoot your way around a desolate world full of harrowing enemies – instead you'll be exploring beautiful environments as the protagonist Miku as you search for supplies to save the other living person around: your brother Taku.
Gameplay in Submerged consists of traversing the areas by using Miku's boat with the goal of locating supplies across the map. Aside from your boat and map, you'll have access to a telescope to mark and locate new areas to explore during the two-four hour game time. There are secrets to find and upgrades to add which can boost your boat's speed, but after the story is concluded, there's a good chance you'll have seen all what is to be offered by Submerged.
This is a game more defined by its experience rather than gameplay value, so the $19.99 asking price may not be enough for those expecting more. What is there is great however, which is a calming gaming experience to enjoy while it lasts.
The heart of the game in my opinion is its story, music, and visuals, which come together to make a fairly peaceful gaming experience. Everything is fairly straight-forward in the game, and most players will be able to complete it in one sitting. After the game's conclusion, you'll be able to freely explore Submerged, so trophy hunters can work towards unlocking any remaining trophies after the credits have rolled.
Recent Reviews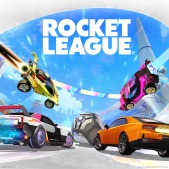 This fall season of titles will be full intense actions and explosions, which is fine, but sometimes it's nice to have a game to play where you can easily unwind by exploring what the group of artists and programmers have made without having the main purpose be to destroy it. In Submerged, the end has already happened, and it's up to you to save your brother and keep going for as long as you can.
+ Beautiful environments and calming gameplay
+ Story presentation and soundtrack
Written and video reviews on the thebuttonpresser.com are based out of a '1-5 controller' Scoring system. Review copies are always known to the reader via a review disclaimer.
Developer
- Uppercut Games
Publishers
- Uppercut Games
Release Date
- August 4th, 2015
Price
- $19.99 MSRP
Review Platform
- PlayStation 4
comments powered by

Disqus
Welcome to The Button Presser